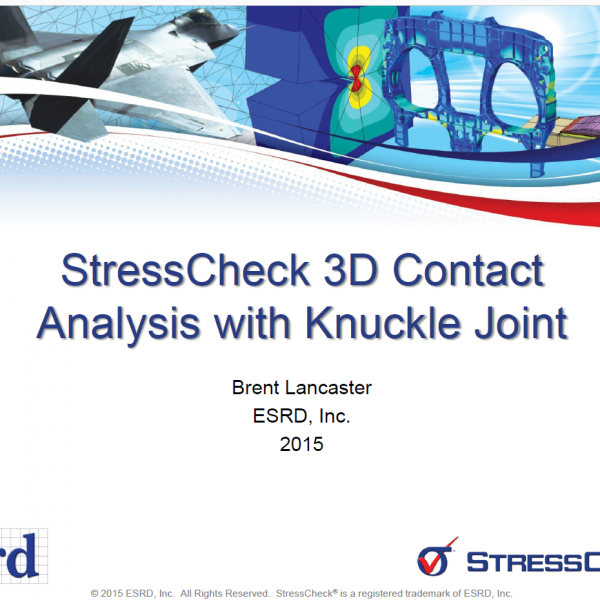 Helpful Hints and Tips: 3D Contact Analysis with Knuckle Joint
Abstract: Modeling of a 3D knuckle joint in multi-body contact analysis. Solution and live results extraction presented.
Categories: CAD Translator Modules, Linear Elasticity Solver, StressCheck Core, StressCheck Professional.
Tags: Boundary Conditions, Convergence Extraction, Detailed Stress, Fastened Joints, Geometry, Linear Analysis, Material Properties, Meshing, Multi-Body Contact, Parametric Modeling, Resultant Extraction, Results.
Looking for Resources?
Recent News & Events
Quick Links
Testimonials
"As frequent StressCheck® users we rely on the capabilities and reliability of the program to complete our everyday jobs ensuring safe reliable flights of our aircraft. The layout of the program and documentation allow for a quick learning process and the support ESRD offers is second to none. They take the time to answer the most basic questions as well as working through complex problems to ensure the proper validation of results. The effort they make in satisfying their users needs increase the reliability, functionality, and capability of this great program."