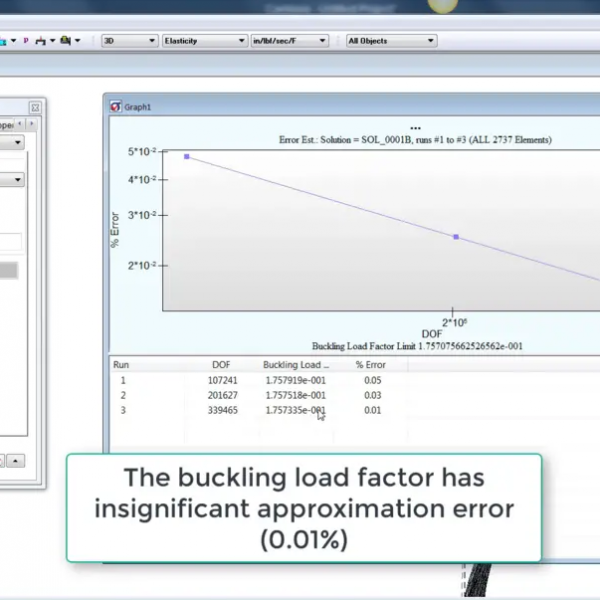 StressCheck Tutorial: Displacement-Controlled Buckling Analysis
Abstract: Steps for computing a critical buckling force (Pcr) from a displacement-controlled loading on a column with fixed/fixed end conditions. The steps are as follows:
Fix the in-plane directions at the loaded end.
Apply a constant imposed displacement of arbitrary value at the loaded end.
Solve an eigenvalue buckling analysis.
Extract the resultant force Fy at the loaded end using the linear elastic solution.
Scale Fy by the buckling load factor computed via the eigenvalue buckling solution.