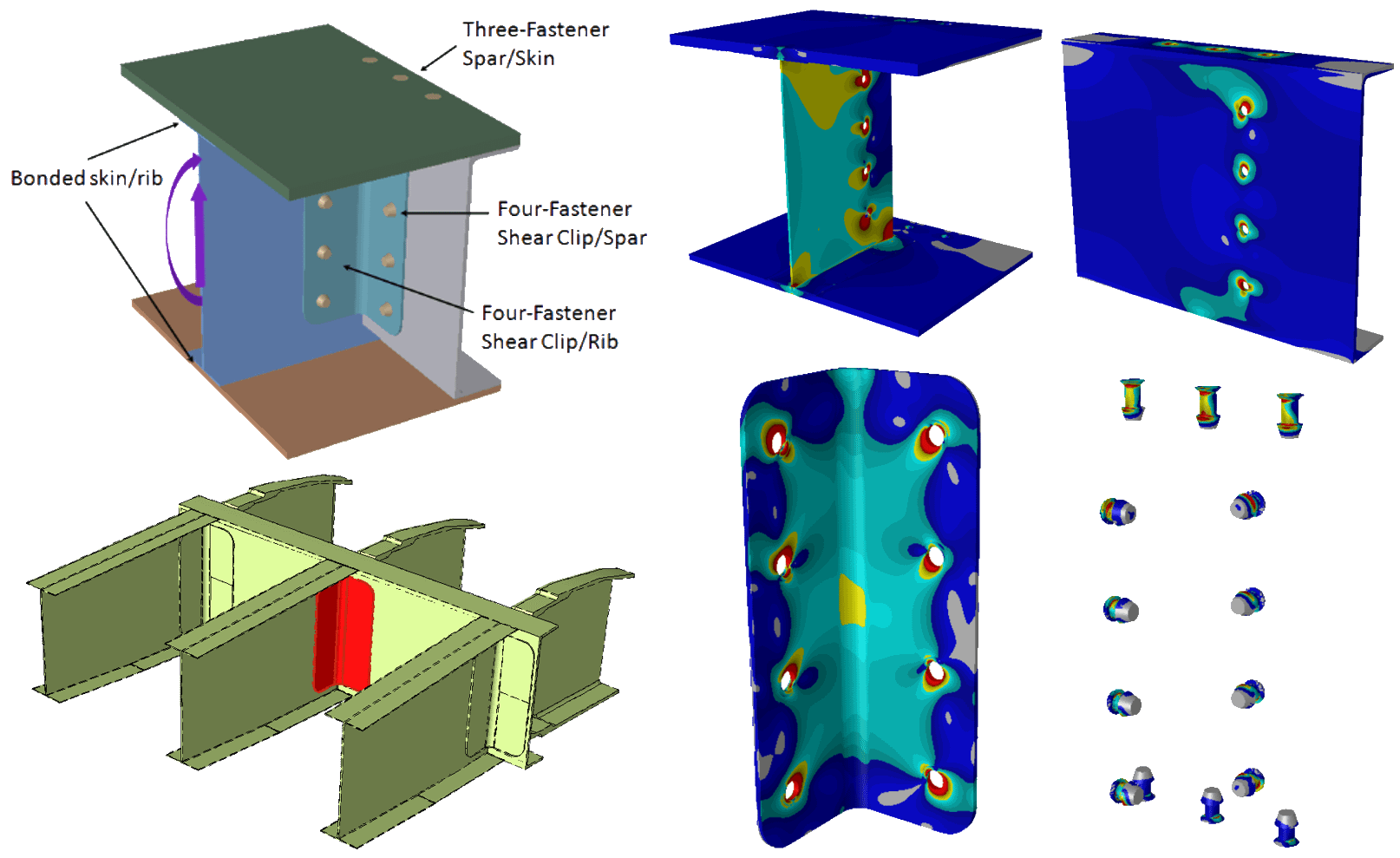 Applications
ESRD has been helping aerospace and defense (A&D) engineering professionals solve the toughest problems in strength, durability and damage tolerance of metallic and composite structures since 1989.
Learn More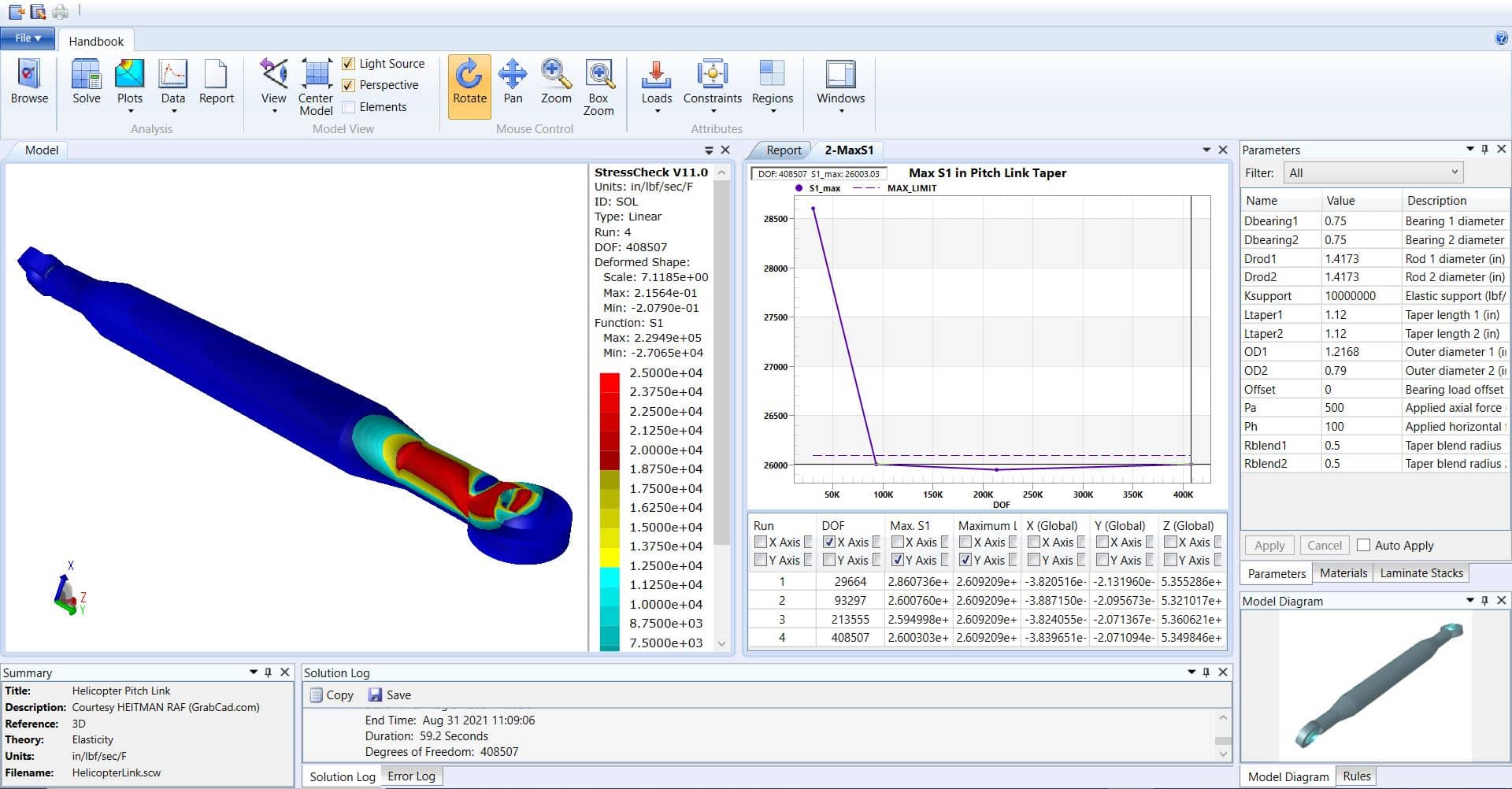 Products
ESRD develops advanced FEA-based, Simulation Governance-compliant software solutions for challenging engineering applications requiring the highest level of fidelity and quality assurance.
Learn More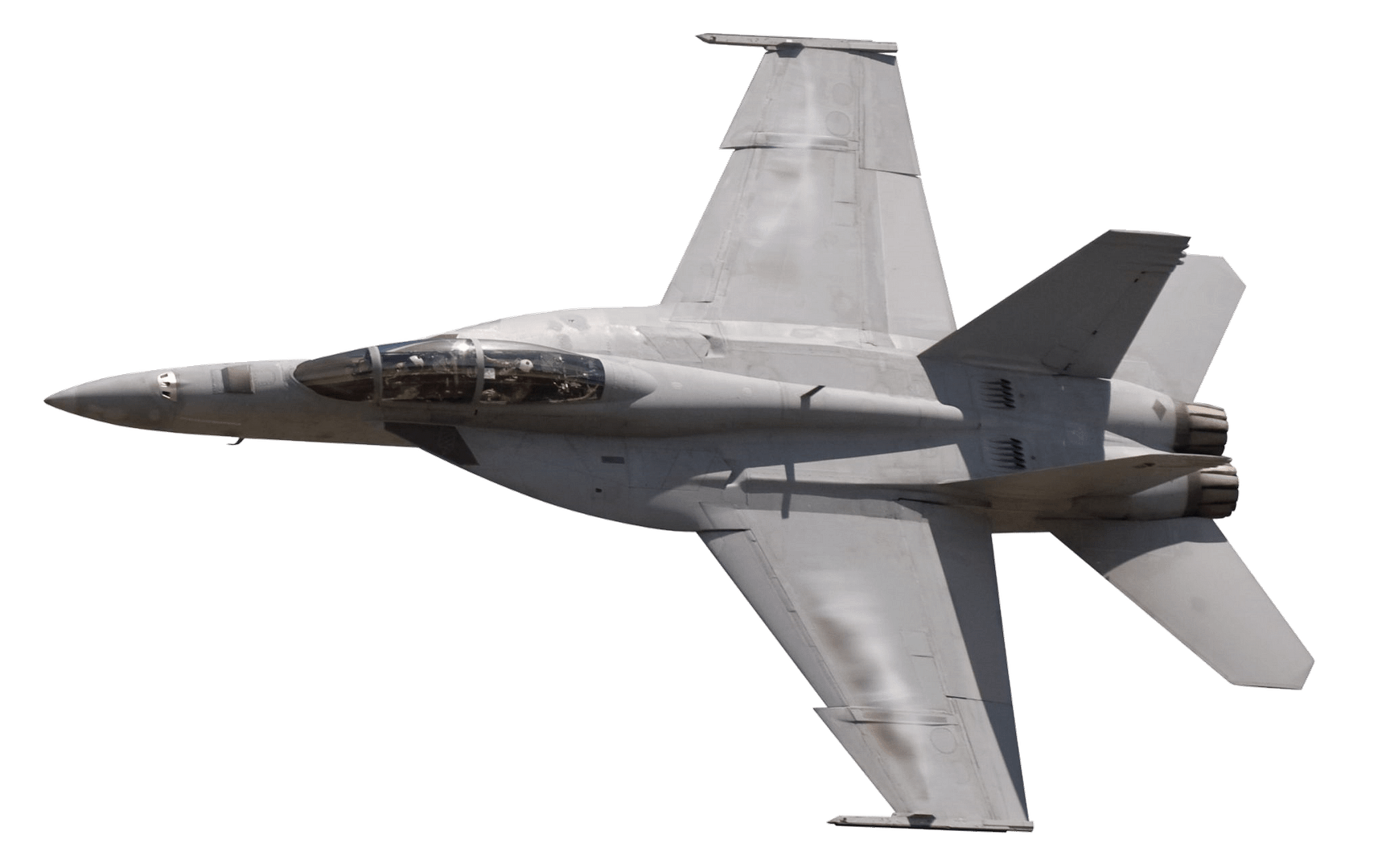 Support
ESRD offers award-winning software support, hands-on training, expert consulting and sophisticated application development services for a wide range of engineering analysis needs.
Learn More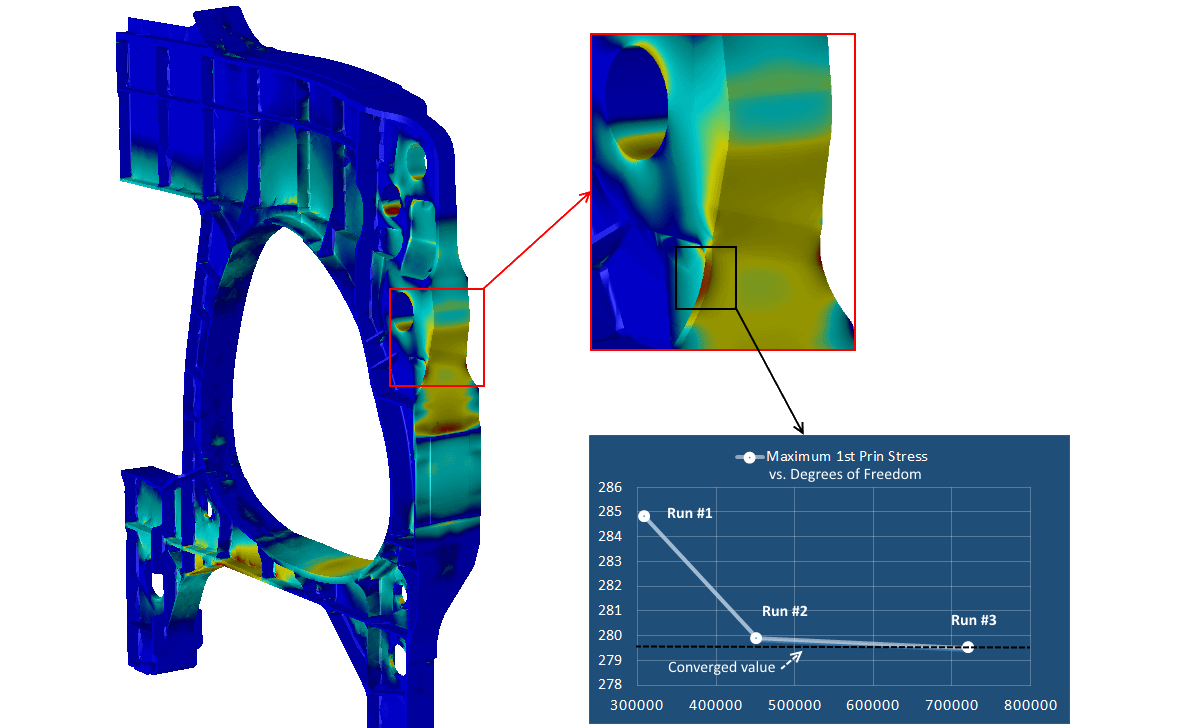 Simulation
Our simulation technology is based on the hp-version of the finite element method, and is mathematically proven to converge to the exact solution faster than traditional FEA implementations.
Learn More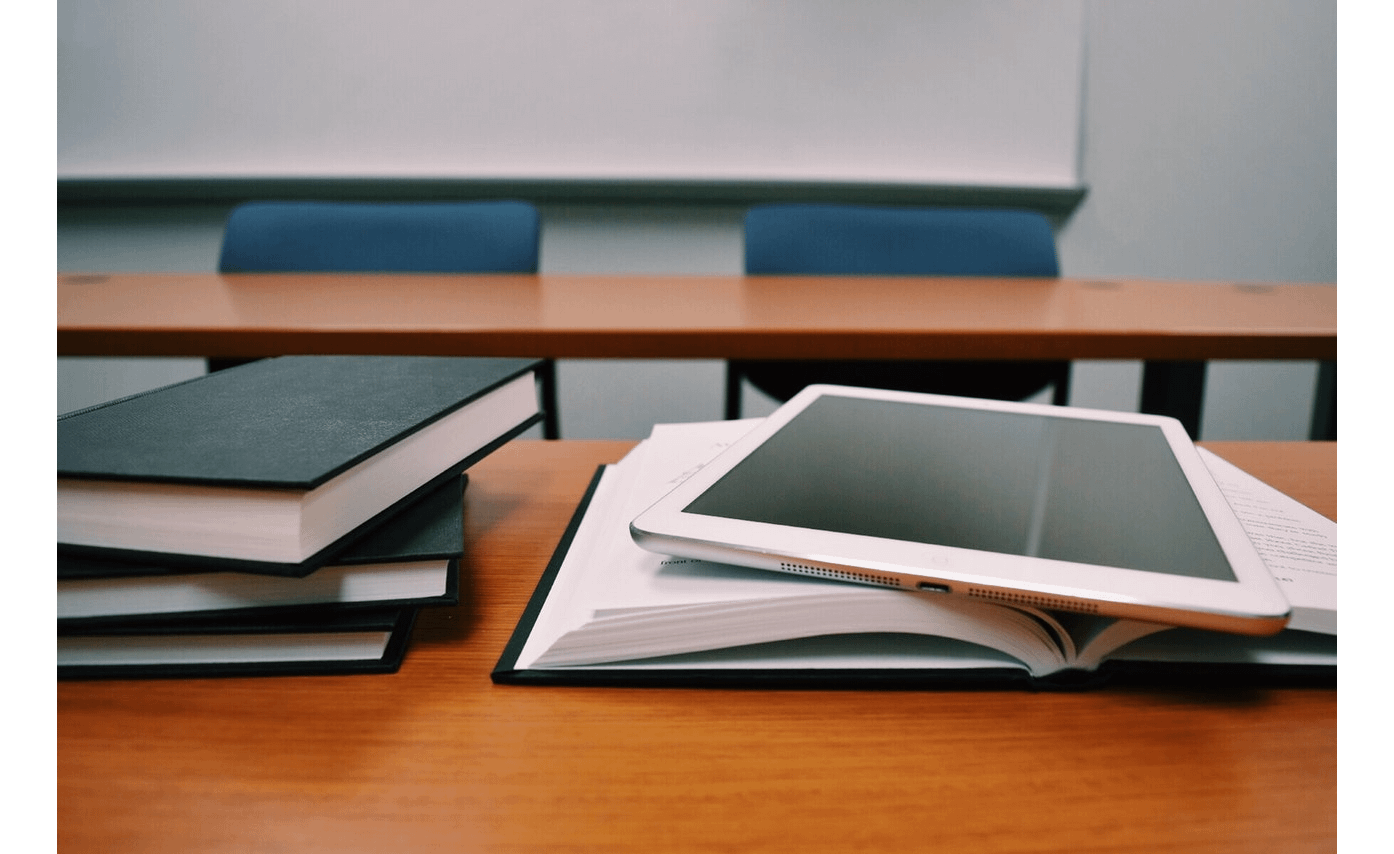 Resource Library
ESRD's Resource Library contains an expansive selection of technical presentations, white papers, video tutorials/demos, case studies, product downloads, webinars, best practices and more.
Learn More
Who Is ESRD?
Engineering Software Research and Development, Inc. (ESRD) is a Missouri Corporation founded in 1989 by Dr. Barna Szabo, Mr. Kent Myers, and Dr. Ivo Babuska. ESRD is engaged in the development of advanced engineering software products and offers professional services in this area. ESRD's flagship software product is StressCheck, an advanced FEA tool based on the p-version finite element method.
Learn More
Smart Hierarchic Models.
Dynamic Results Mining.
Solution Verification.
In StressCheck® the modeling errors are treated separately from the errors of approximation so that the analyst can validate the model and verify the result independently. Other FEA programs typically have hundreds of elements where StressCheck® would have just one. To us a quadrilateral is a quadrilateral; why would you need more than one? StressCheck® treats the attributes of the element separately from the topology of the element unlike any other code. Switching between heat transfer and elasticity, for example, does not require changing elements or remeshing. That's hierarchic modeling.
Learn More
Numerical Simulation.
Simulation Governance.
Democratization.
Numerical simulation is made possible by implementing the requirements of Simulation Governance. Simulation Governance controls and standardizes the simulation process much like Corporate Governance controls and standardizes the functioning of a corporation. The yardstick that measures successful implementation of Simulation Governance is validation of the model and verification of the solution. ESRD's StressCheck is the first FEA-based software product to meet these requirements and unlock reliable democratization of simulation.
Learn More
"We used StressCheck on two projects last year, and we were very happy with it. I thank your engineers who provided their insights and suggestions for us during these projects. We really appreciate your team's contributions this year to the Navy P-8 project. We look forward to working with ESRD again during next year on other Navy projects."

"An advanced modeling and analysis tool for complex composite structures is generating benefits across the aerospace industrial base. StressCheck [Composites] is widely viewed as the next-generation composite joint strength tool."

"In the case of the through crack configuration, the comparison of experimental and StressCheck derived geometry factors showed a close correlation and were an improvement to solutions provided in AFGROW at the time. Based on the results of this research, StressCheck pin-loaded lug geometry factors have since been incorporated into the AFGROW software."

When performing parametric structural analysis, ESRD's p-element StressCheck FEA software is always my preferred choice due to the excellent solution quality, parametric framework, and superior computational efficiency. In fact, I recently used StressCheck to generate stress intensity factors along a parametrically defined elliptical crack-tip across 3,000 unique geometric configurations. Considering multi-body contact was present and all simulations were performed using a laptop, this was a task well suited for StressCheck.

"We have been having very good success using the P-Version finite element code, StressCheck, to develop the 2-D solutions for two independent cracks in a plate. I have asked one of our AFGROW team members to model the plate and lug cases using StressCheck and compare them to the existing AFGROW closed-form solutions. [He] modeled the cases several different ways to be sure that he was getting the best possible solutions. He has verified that the bearing load option in StressCheck provides excellent results."

"Small errors in modeling can lead to substantial errors in joint performance prediction. To alleviate this problem, the CAI used the handbook functionality of ESRD Inc.'s (St. Louis, Mo.) trademarked StressCheck P-version finite element software to develop reusable models of typical joints."

"As the United States Air Force continues to extend the service life of their aircraft the Aircraft Structural Integrity Program (ASIP) has had to refine the methods it uses to analyze and predict fatigue crack growth. Through the use StressCheck, coupled with AFGROW, we in A-10 ASIP have been able to more accurately model, predict and analyze critical aircraft structure for the A-10 and other types of structure for non-A-10 system managers. This also allows us within the A-10 to more accurately assess risk for decision makers, streamline aircraft inductions into scheduled maintenance and reduce cost for total life cycle management."

The software provides a highly reliable and user-friendly production stress analysis tool that will replace the Finite Element Method (FEM) tools and failure criteria the experts currently employ for analyzing bonded joints. The software includes an FEM-based handbook format, which allows non-experts to utilize models prepared by specialists. The handbook problems include built-in failure criteria, geometric and material nonlinearities, and the modern FEM technology provides better error control and the treatment of very large aspect ratios."

"A screening of existent commercial and non-commercial tools was carried out in respect to their fracture mechanics capabilities, their design abilities, implementation as well as their complexity. Although, there are many software possibilities, only those within the reach of the author were evaluated. This resulted in the selection of the commercial tool StressCheck. The assessment of crack propagation on compact tension and two stringer specimens governed by the Paris and Forman regimes was satisfactory compared with experimental results using the material data from simple standard specimens."

"Through the use of StressCheck the A-10 Aircraft Structural Integrity Program's (ASIP) Analysis Group is able to model more accurately the physics of fatigue crack propagation in critical aircraft structure.  Through this tool we are able to model, analyze and predict failure of aircraft structure and then develop crucial inspection and maintenance planes to ensure the safety and sustainability of our nations warplanes.  Without the analysis capability provided to us through StressCheck we would not be able to provide accurate assessments of the A-10 structure to top USAF leadership."

"As frequent StressCheck users we rely on the capabilities and reliability of the program to complete our everyday jobs ensuring safe reliable flights of our aircraft. The layout of the program and documentation allow for a quick learning process and the support ESRD offers is second to none. They take the time to answer the most basic questions as well as working through complex problems to ensure the proper validation of results. The effort they make in satisfying their users needs increase the reliability, functionality, and capability of this great program."

The capabilities available with BAMF, AFGROW and StressCheck are highly advanced and offer significant potential to achieve the high-level goal of TITANS –to reduce the need to conduct expensive and time consuming physical tests and to rely more on simulation.

"Hearty congratulations to management and staff at ESRD on their 25th anniversary. The quality and capability of their software products are excellent. I hope that ESRD successfully continues for many more years with the fundamental principles of mathematical precision, numerical accuracy, and integrity in computational simulation."

"Of the three FEA products we use, StressCheck gives me the most confidence when it comes to performing post-processing quality checks on multi-body contact analysis results.  StressCheck has the capability to extract any data of interest and convergence information for that data at any location in the model domain; the other two FEA products do not.  And when it comes to interference fit multi-body contact solutions, I haven't found any software to outperform StressCheck."

"The p-type element has been used to great advantage in the finite element system ESRD StressCheck, [26]. This software provides the engineer with the means to conduct solution verification in an extremely straightforward manner by simply increasing the degree of the element, monitoring convergence and using Richardson extrapolation reliably to estimate the error. This can be conducted automatically by the software thereby enabling the engineer to concentrate on the engineering rather than the simulation. StressCheck has also been used to develop ESRD's Handbook and Toolbox applications. The first of these provides engineers with a repository of parameterised standard problems of the type found in texts like Roark's "Formulas for Stress and Strain", [27]. The second, Toolbox, is a tool that can be used to parameterise a company's range of components for rapid and reliable analysis by non-expert analysis. Toolbox then is an exemplary of the way in which the democratisation of simulation can be applied."

"We have found StressCheck very useful for computational fracture mechanics for both metallic and composite components. In recent years it has been extensively used in determining beta factors for RAAF's C-130 Wing DTA locations and associated generic research."

"StressCheck is the work horse for NAVAIR Structures' detailed stress and stress concentration calculations. This software also is the basis for our development of a Structural Analysis Management System."

"Aerospace materials scientists and structural engineers now have a new state-of-the-art software product called StressCheck, which provides efficient and reliable analysis tools for composite bonded aircraft structures. A composites research team from the aeronautics industry, known as the Composites Affordability Initiative (CAI), has just completed an extensive study of current capabilities in the area of failure analysis tools for composite bonded joints. This study led the CAI team to unanimously choose StressCheck as the software tool to replace as well as radically improve existing industry standard software currently used to size bonded joints."

"At DST Group, we have effectively used StressCheck over the last 10 years to determine accurate stress intensity factors. The results have been used to improve our residual strength and structural life estimates for aircraft in service with the Royal Australian Airforce, including C-130, P-3C and F/A-18 A/B. We have found it to be extremely easy to use and a very versatile code with which to create parametric models.

We have recently used StressCheck to obtain improved stress intensity factor solutions (Improved stress intensity factors for selected configurations in cracked plates and Improved stress intensity factors for a single corner crack at a loaded fastener hole) for five key generic configurations. These transferable parametric results have been published externally. One specific example is the non-linear contact analysis of a cracked, filled fastener hole, with both fastener and remote plate loading."

"Accurate and reliable stresses and Stress Intensity Factors are required for determination of static and residual strength and for crack growth analyses in analysis tools such as AFGROW. For some geometries, industry solutions are either insufficient or nonexistent. The geometry, applied forces, and crack shapes and dimensions must be modeled reasonably well to obtain useful engineering data. The p-version finite element software StressCheck (ESRD, Inc., St. Louis, Missouri, USA) is used to demonstrate how accurate finite element solutions can lead to good quality engineering analysis."