ESRD, Inc. is the developer of StressCheck®, the world's premier high definition, detailed analysis simulation tool.
We have dedicated our professional careers to delivering reliability.
ESRD's primary mission is to create and market software tools for the advancement of the quality, reliability and timeliness of information that serves the engineering decision-making process.
Motivated by economic incentives, CAE users want to reduce physical testing and increase reliance on numerical simulation.
Technical requirement: Predictions based on numerical simulation must be consistently reliable.
The conceptual and technological prerequisites are now sufficiently mature for industrial applications. The terms verification and validation are used in formulating the new requirements:

Verification refers to a process by which it is ascertained that the errors of approximation are within acceptable limits.
Validation refers a process by which it is ascertained that the mathematical model is a reasonable representation of the physical reality it is supposed to represent.
ESRD's software product StressCheck was designed to support V&V tasks.  It is the only FEA software in existence to fulfill the requirements of Simulation Governance (SimGov).
Background
Engineering Software Research and Development, Inc. (ESRD) is a Missouri Corporation founded in 1989 by Dr. Barna Szabo, Mr. Kent Myers, and Dr. Ivo Babuska. ESRD is engaged in the development of advanced engineering software products and offers professional services in areas pertaining to numerical simulation in the fields of mechanical, aerospace and structural engineering.
ESRD's flagship software product, StressCheck, is an advanced FEA tool having numerous unique technical capabilities. It is the first and so far only FEA software product designed to support Simulation Governance.
The founders believe that the key challenge for providers of engineering software is to improve the reliability of information generated by mathematical models while substantially reducing the time required for performing computer-aided design and analysis tasks.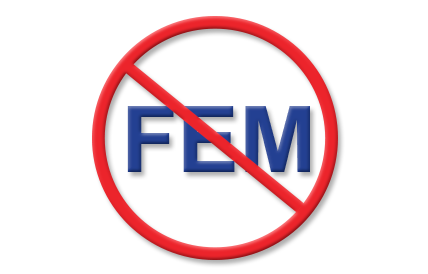 Just say "no" to finite element modeling.
The principals of ESRD have been performing research and development related to finite element analysis for more than 30 years. The knowledge base implemented in StressCheck has been thoroughly documented in peer-reviewed professional journals and textbooks.
ESRD has undertaken numerous directed development contracts from industry OEM's to enhance StressCheck to suit specific technical requirements and to develop customized engineering applications that utilize the StressCheck FEA Toolkit to serve the needs of corporate design and analysis tools.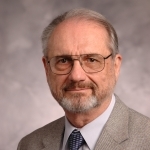 Barna Szabó, Ph.D., P.E.
Co-founder and Chairman of the Board
Prior to his retirement from the School of Engineering and Applied Science of Washington University in 2006, he served as the Albert P. and Blanche Y. Greensfelder Professor of Mechanics.   His primary professional interest is assurance of quality and reliability in numerical simulation of structural and mechanical systems by the finite element method.  He has published over 150 papers in refereed technical journals, several of them in collaboration with Professor Ivo Babuška, with whom he also published two textbooks on finite element analysis (Wiley, 1991, Wiley 2011).   He is a founding member and Fellow of the US Association for Computational Mechanics.   Among his honors are election to the Hungarian Academy of Sciences with an honorary doctorate.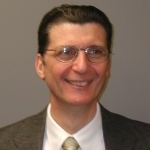 Ricardo Actis, D.Sc.
President and Chief Executive Officer
Dr. Ricardo Actis received his D.Sc. degree in Mechanical Engineering from Washington University in St. Louis in 1991. He joined ESRD shortly after graduation as the senior engineer and later director of engineering development, position which he held until 2008 when he was appointed vice-president. In 2011 Dr. Actis became CEO of the company, and the role of President and CEO in 2016. During his years at ESRD, Dr. Actis had direct responsibilities for the implementation of advanced FEA procedures, including material and geometric nonlinearities, thin solids formulation, plates and shells, multi-body contact, composite material analysis techniques, post-processing procedures, including the extraction of fracture mechanics parameters for metallic and composite structures. He is currently responsible for managing the formulation and implementation of engineering functionality within the infrastructure of the finite element analysis software product StressCheck®. Since 1994 Dr. Actis also serves as an adjunct professor at the School of Engineering and Applied Science in the Department of Mechanical Engineering and Materials Sciences at Washington University in St. Louis, teaching in the areas of strength of materials, aircraft structures, and finite element analysis.
The software provides a highly reliable and user-friendly production stress analysis tool that will replace the Finite Element Method (FEM) tools and failure criteria the experts currently employ for analyzing bonded joints. The software includes an FEM-based handbook format, which allows non-experts to utilize models prepared by specialists. The handbook problems include built-in failure criteria, geometric and material nonlinearities, and the modern FEM technology provides better error control and the treatment of very large aspect ratios."