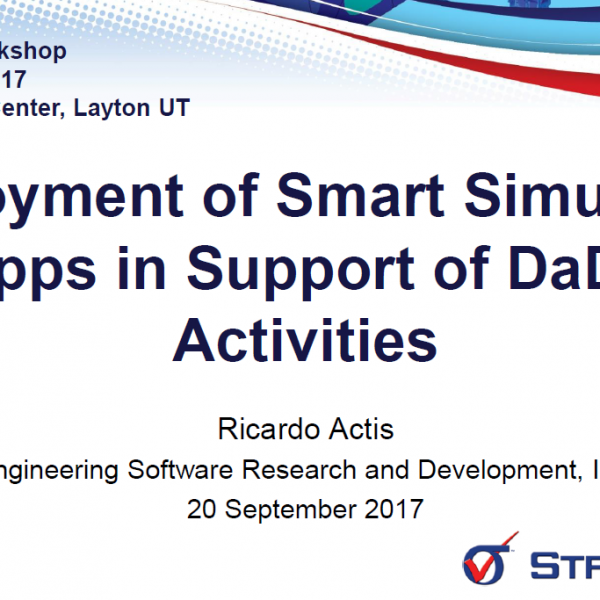 Deployment of Smart Simulation Apps in Support of DaDT Activities
This presentation highlights a DaDT Sim App developed in support of the AFRL-SBIR Phase III project "Deep Residual Stress Method Demo Program".  The Crack Propagation Analysis Tool (CPAT) incorporates the beneficial effects of residual stresses due to cold-expansion in the computation of crack propagation life of components with cold-worked holes.
Looking for Resources?
Recent News & Events
Quick Links
Testimonials
"As the United States Air Force continues to extend the service life of their aircraft the Aircraft Structural Integrity Program (ASIP) has had to refine the methods it uses to analyze and predict fatigue crack growth. Through the use StressCheck®, coupled with AFGROW, we in A-10 ASIP have been able to more accurately model, predict and analyze critical aircraft structure for the A-10 and other types of structure for non-A-10 system managers. This also allows us within the A-10 to more accurately assess risk for decision makers, streamline aircraft inductions into scheduled maintenance and reduce cost for total life cycle management."

A-10 ASIP Manager