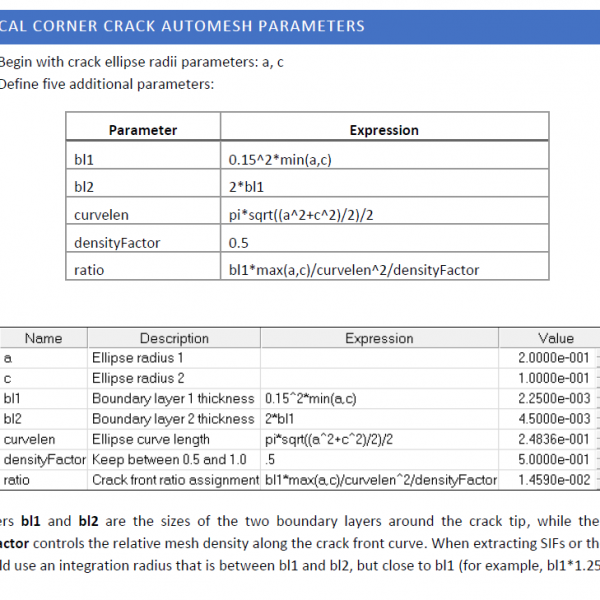 Helpful Hints and Tips: Elliptical Crack Automeshing Guidelines
This document contains practical guidelines for the automeshing of elliptical or semi-elliptical cracks in StressCheck, balancing best practices with mesh density and solve time. These guidelines are most applicable when the crack front curve object is of type ellipse (i.e. "ELL"). For a curve object type of spline (i.e. "BSP") or other, a similar process can be followed to generate reasonable automeshes for the computation of fracture mechanics parameters.
Looking for Resources?
Recent News & Events
Quick Links
Testimonials
The capabilities available with BAMF, AFGROW and StressCheck® are highly advanced and offer significant potential to achieve the high-level goal of TITANS –to reduce the need to conduct expensive and time consuming physical tests and to rely more on simulation.