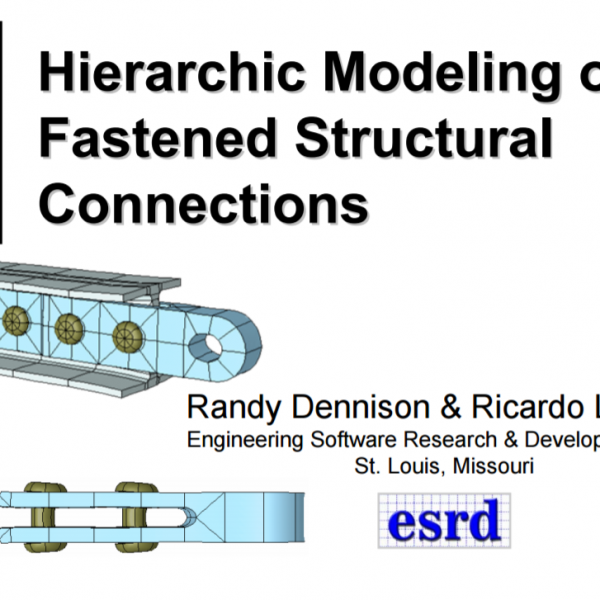 Hierarchic Modeling of Fastened Structural Connections
Abstract: A hierarchic modeling strategy (2D/3D) should be used to determine the simplest model necessary to capture the essential features of fastened connections.
Categories: Linear Elasticity Solver, Non-Linear Solver, Simulation Technology, StressCheck Core, StressCheck Professional.
Tags: Boundary Conditions, Detailed Stress, Fastened Joints, Linear Analysis, Multi-Body Contact, Nonlinear Analysis, Nonlinear Stress, Resultant Extraction, Results, Theory.
Looking for Resources?
Recent News & Events
Quick Links
Testimonials
"An advanced modeling and analysis tool for complex composite structures is generating benefits across the aerospace industrial base. StressCheck® [Composites] is widely viewed as the next-generation composite joint strength tool."

Air Force Research Laboratory (AFRL)