ASIP 2018 Training – Modeling Fastened Connections: Hierarchic Approaches Discussion and Demo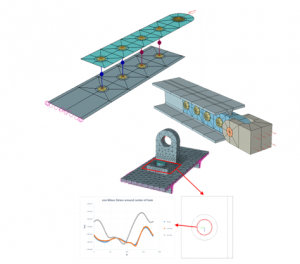 Abstract: This 2-hour training course will discuss a hierarchic approach to modeling fastened joints using Finite element Analysis (FEA) with specific examples and case studies using professional FEA software. Model conceptualization, including all simplifying assumptions based on both the available information and the data of interest will be covered as well.
Originally presented as a training course at the 2018 ASIP conference in Phoenix, AZ.
Copy and paste this URL into your WordPress site to embed
Copy and paste this code into your site to embed