Webinar: Durability and Damage Tolerance (DaDT) Analysis Best Practices
June 20, 2017 @ 1:00 pm EST
Strategies in engineering simulation for reducing the frequency, cost, complexity, and uncertainty of aircraft maintenance inspection intervals.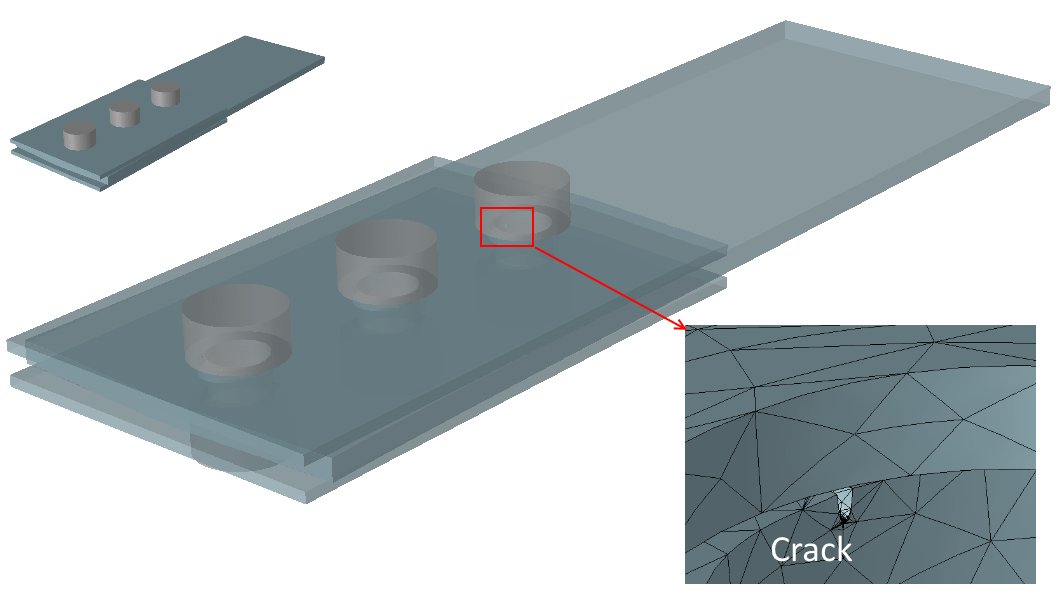 Advancements and best practices in airframe DaDT analysis, providing for higher resolution data and more reliable computational analyses, will be expertly demonstrated via applicable examples.
WEBINAR HIGHLIGHTS
Simplify and sharpen DaDT fracture solutions with StressCheck FEA software.
Overcome computational barriers to achieve high-quality stress intensities, betas and energy release rates for airframe structures.
LIVE DEMO: Combine fastened joints and corner crack effects in a single simulation.
Categories: Fracture Mechanics Module, MeshSim Advanced Module, Simulation Technology, StressCheck Professional.
Tags: Boundary Conditions, Damage Tolerance, Fastened Joints, Finite Element Method, Fracture Extraction, Fracture Mechanics, Multi-Body Contact, Numerical Simulation, Parametric Modeling, Points Extraction, Results, Theory.
Search Resource Library
Products and Modules

Products and Modules

Filter by one or more ESRD software products and/or modules.
Applications and Features

Applications and Features

Filter by one or more Engineering Applications and/or Features.
Resource Categories

Resource Categories

Filter by one or more Resource Categories.
Customer Resources

Customer Resources

Filter by one or more Resource Permissions.