StressCheck v10.5, CAE Handbook v10.5 and StressCheck Tool Box 4.5 Released!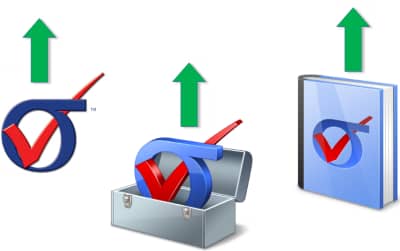 In case you missed it, ESRD is pleased to announce that we've released product updates for StressCheck Professional and StressCheck-Powered Apps (CAE Handbook and StressCheck Tool Box).  Many customer-defined enhancements were added, and the software user experience improved.
StressCheck Professional v10.5
StressCheck Professional v10.5 includes many new features, enhancements and improvements such as:
New Force/moment method
New TLAP Cross section option
TLAP Bearing and Bearing loads correction
New Any Body option for Assignment
Plastic Strain extractions
Log Improvements for Incremental Solutions
And more!
Watch this short video for a demonstration of some of the new features and enhancements in StressCheck Professional v10.5:
Click below to view detailed descriptions of the new StressCheck Professional v10.5 features and enhancements:
New Feature Details
Click below to view the full StressCheck Professional v10.5 release notes:
Product Release Notes
Get the Latest Software Updates
To download the latest product updates and to view additional product release notes, click the links below: