Altair Partner Webinar: Hyper-Fidelity Stress Analysis
ESRD and Altair will be presenting a novel Aerospace & Defense (A&D) industry webinar, "Hyper-Fidelity Stress Analysis for S.A.F.E.R. Structural Simulation in the Aviation, Aerospace, and Defense Industries", on October 17th at 10:00 am EDT.  Simulation Analysts, Design Engineers, Aerospace & Defense Professionals, Product Innovators and Engineering Group Managers who are responsible for the performance and quality of structural strength, stress, fatigue, and damage tolerant analysis should attend.
Here is a brief synopsis of the co-hosted webinar:
Creating and verifying finite element models which consistently deliver high-fidelity results though out a design space of varying geometric scales is challenging. This is especially true when the final design is not yet set and even small changes to the design, materials, loads, or general behavior can render a model (and corresponding mesh) that took days to create and debug obsolete.

In this webinar we will share advancements in numerical simulation that make the performance of finite element analysis S.A.F.E.R. – Simple, Accurate, Fast, Efficient, and Reliable. An example engineering design problem from the aviation industry, requiring accurate results around stress concentrations to meet durability requirements for a long crack initiation life, will be presented.
If you would like to attend, please sign up for the webinar here.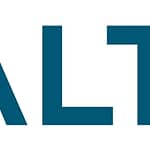 We look forward to discussing how we can help improve your detailed stress analysis numerical simulations, and how you can incorporate S.A.F.E.R. Simulation in your projects.