ESRD @ NAFEMS Americas 2017 Wichita Event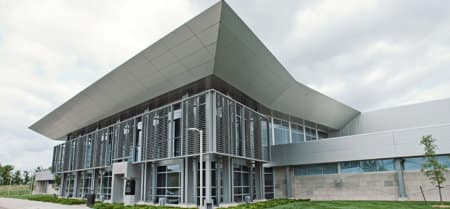 Next week, ESRD will co-sponsor, exhibit and present at the NAFEMS America's 2017 event "Aerospace Simulation Engineering: The Big Issues".  This one-day event on November 8, 2017 will focus on addressing the new & demanding requirements for numerical simulation in the Aerospace & Defense industry.
Here is an excerpt from the event website:
Aerospace manufacturers and suppliers are facing an increasingly challenging and competitive marketplace as their products are becoming more complex via tighter integration of systems and cyber-physical environments. The current industry demands that engineers design safe and reliable aircraft, meet increasingly stringent fuel-economy standards, invent cost-effective approaches for exploiting new fabrication techniques such as additive manufacturing and use of cutting-edge design-for-purpose materials. Utilizing the latest engineering simulation tools effectively, accurately and efficiently to meet business goals has never been more critical, as aerospace engineering continues to move into a highly-advanced technological space.

NAFEMS Americas and NIAR are co-hosting a one-day event to facilitate awareness and a deeper discussion into how the following "Big Issues" identified by NAFEMS can address these challenges:

Simulation Governance
Democratization
Certification by Simulation
Systems Simulation
SDM Implementation
Manufacturing Process Simulation
HPC Deployment
Simulation & Additive Manufacturing

This conference will cover a wide range of topics, addressing every aspect of analysis & simulation in engineering in the aerospace industry.
ESRD will have a booth for meet & greets, as well as present on the following:
We look forward to connecting with the NAFEMS community on these topics, and meeting you face to face!