ESRD Pens SimGov Article for July 2021 NAFEMS Benchmark Magazine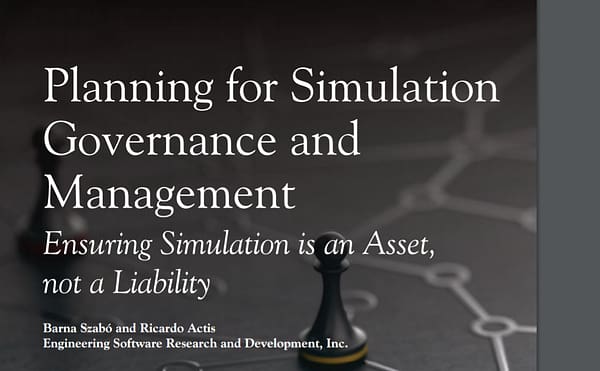 A new Simulation Governance (SimGov)-oriented article by ESRD's Dr. Barna Szabo and Dr. Ricardo Actis, titled "Planning for Simulation Governance and Management – Ensuring Simulation is an Asset, not a Liability", is available to read in the July 2021 issue of NAFEMS Benchmark magazine here (download is free for NAFEMS members). The article's abstract is as follows:
Advances in predictive computational science make it possible to increase the reliability of numerical simulation, necessitating fewer physical experiments for substantial savings in time and cost of product development projects. To take advantage of those advances, industrial organizations will have to exercise simulation governance.
---
More SimGov Resources: