Happy Holidays from ESRD!
While this past year presented unique challenges and unprecedented disturbances, we hope that you found our customer support, on-demand webinars, web-based training services and overall experience with our team to be refreshingly positive. It is our pleasure to serve you, and we look forward to what the next year brings!
The following are a few highlights we'd like to share:
Software Marketing Partnership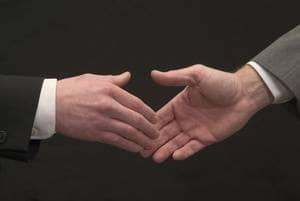 In March 2020, Hill Engineering and Engineering Software Research and Development, Inc. (ESRD) executed a joint marketing agreement to collaboratively promote the combined use of our software tools Broad Application for Multi-Point Fatigue (BAMpF) and StressCheck Professional, respectively, for the engineering applications of fatigue and damage tolerance analysis.
Learn more about the partnership here.
New On-Demand Webinars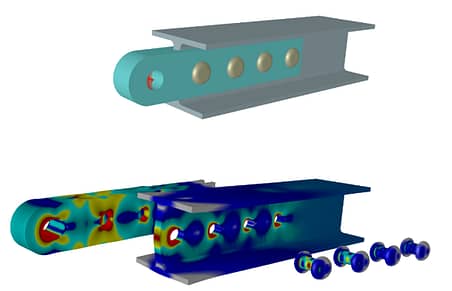 In Summer/Fall 2020, we published on-demand webinars on two "hot topics" in aerospace engineering analysis:
These webinars were designed to provide theoretical background, implementation details, modeling best practices, and demonstrations of technology for StressCheck's multi-body contact and fracture mechanics/COM API features.
For a full list of ESRD's on-demand webinars, click here.
Live Web-Based Training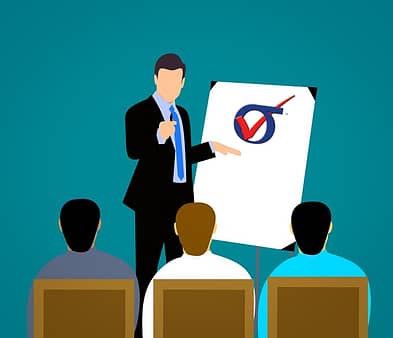 With engineers staying safe at home or in limited-capacity offices, we used GoToMeeting and WebEx to provide dozens of web-based StressCheck training sessions throughout 2020.
Even though we could not be face-to-face, it was a pleasure connecting with our users via webcam/audio and helping them achieve proficiency with StressCheck's features.
For more information on scheduling a live web-based training click here.
StressCheck Developments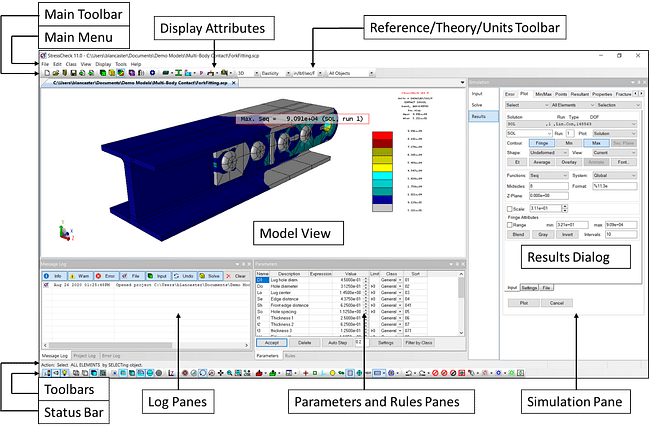 We have been hard at work in preparing for the release of StressCheck v11. With this release, we are shifting to a cleaner, more modern GUI layout and placing focus on improving the outcomes of the 3D automesher for complex aerospace parts.
Additional features include, but are not limited to:
Fracture Mechanics: new Crack Front method combines Crack Face + Boundary Layer methods, and automatic radius of integration option for SIF/J-integral extractions.
Multi-Body Contact: new solver dialog options for iterations/max pressure error, and plot functions for initial gap, final gap and contact pressures.
Cutting Plane: significant improvements in fringe plotting on one or more cutting planes.
Stay tuned for more details on the StressCheck v11 release.
Wishing for Good Tidings and Joy
Finally, we'd like to wish all of our customers, partners and friends Happy/Safe Holidays and a Happier/Healthier 2021!
Keep up with the latest from ESRD by subscribing to our newsletter: