Accelerate StressCheck Productivity with the Latest e-Learning Resources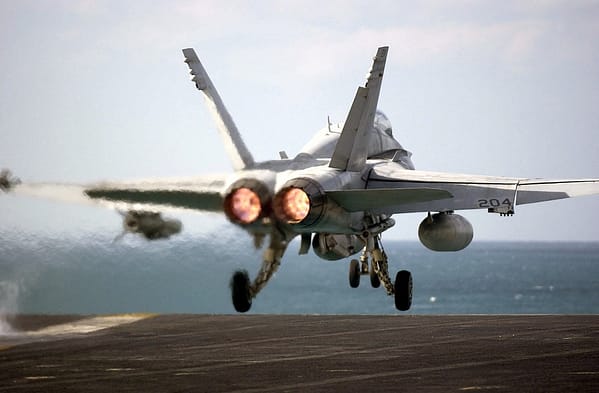 In February 2020, ESRD presented a webinar titled "Mastering StressCheck: Practical Training Approaches & Online Resources for A&D Engineers" in order to provide a roadmap for success in StressCheck Professional.
With the release of StressCheck v11 in December 2020, ESRD unveiled a significantly improved user interface experience, a voluminous online documentation portal, and a re-written Getting Started Guide with a companion video tutorial. In addition, we've revamped our Getting Started page, with helpful links for member registration, licensing & installation, the basics of StressCheck usage, and other key links & resources. In short, it's never been easier to learn StressCheck!
Below are a few tips and links to help you become more acquainted with StressCheck Professional and its latest features. Note: Customer-level membership may be required to access certain e-Learning resources. Not yet a customer? Contact us to get started with a trial evaluation or request pricing information.
New Tutorials to Boost StressCheck v11 Proficiency

To better explore the new features and enhancements in StressCheck v11, we have recently published a variety of video demos and tutorials to the ESRD Resource Library. Click any of the below links to view the latest StressCheck demos and tutorials:
As of this post, 150+ StressCheck tutorials and demos have been uploaded to the ESRD Resource Library, with more coming soon! To view the full list of tutorials and demos, click the button below:
View All Videos
Introducing the StressCheck e-Learning Video Showcase
To shorten the learning curve for new (and rusty!) StressCheck users, we have curated and published a suite of 20+ e-Learning videos (Customer-level login is required). This approximately 4-hour e-Learning video collection provides an introduction to the technology and usage of StressCheck Professional, with selected presentations, tutorials, demos and practical applications.
The following introductory topics are covered in the e-Learning showcase:
Why Use StressCheck?
StressCheck GUI Overview
Object Selection & Visualization
Parametric Modeling
Automeshing Tips & Tricks
Traction & Bearing Loads
Material Property Definition & Assignment
2D & 3D Stress Concentration Factors
Multi-Body Contact Setup & Analysis
Global-Local Analysis Methods, Tips & Tricks
The following is a short video on how to use the e-Learning showcase to gain proficiency in StressCheck Professional within a matter of several hours:
To view the e-Learning video showcase, click the button below:
View the e-Learning Showcase
Note: the e-Learning showcase is not a substitute for an instructor-led basic training course, it provides enough guidance and examples to get you comfortable with the software. To schedule a web-based training course with an ESRD instructor, contact ESRD Training.
Browse the StressCheck Online Documentation
The static documentation associated with previous StressCheck installations (Master Guide) has been replaced by a dynamic, responsive and media-rich documentation portal.
This searchable, user-friendly resource is available to registered customers, and is populated with helpful feature descriptions, relevant graphics, examples, links, embedded video demos and more! The documentation is regularly updated to ensure our customers have the latest content.
Check out the StressCheck online documentation by clicking the button below (Customer-level login required to view articles):
View the Documentation
Note: a PDF of the StressCheck v10.5 Master Guide is included in the StressCheck v11 installation, and may also be accessed here.