ESRD to Exhibit and Provide Training Course at ASIP 2019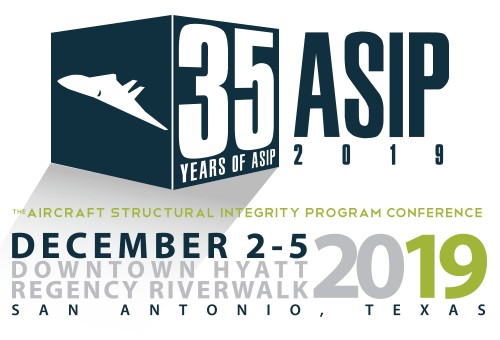 ESRD, Inc. will be exhibiting and providing a training course at the ASIP Conference 2019 in San Antonio, TX from December 2-5, 2019.  We hope you will drop by our training course and booth to check out the latest!
ESRD's Training Course
The training course titled "Automated 3-D Crack Beta Curve Development via Smart Sim Apps" will be held Monday, December 2, 2019 / 6:00 PM – 8:00 PM by Mr. Brent Lancaster.  The description is as follows:
In the past, fatigue crack growth in 3D was typically analyzed with a compounding (or superposition) of beta factors to represent various configurations and loadings for complex components. While compounding approaches can be simulated quickly, many of the beta factors used for DaDT simulations were derived from analytical or empirical models of much simpler configurations, which may not be representative of the 3D case at hand. Thus, a risk of the "unknown" is introduced into the simulation, endangering the ability of DaDT analysts to provide a justifiable assessment of 3D fatigue crack life. To mitigate this risk, recently the numerical simulation community initiated the development of engineering simulation applications, or Sim Apps, to automate parametric finite element analyses (FEA) of complex crack components such that the practice of compounding beta factors could be replaced with fully representative beta factors.
This short training course will discuss the creation of Sim Apps for the automatic generation of complex, solution-verified 2D and 3D beta factors via the integration of StressCheck's parametric FEA engine, the Windows Component Object Model (COM) and Microsoft Excel VBA. This SAFER Simulation approach reduces the error-prone superposition of stress intensity factors (SIF's) to represent complex beta factors.

Course Outline:

Overview of fracture mechanics parameters for fatigue crack growth: SIF's, J-integrals and beta factors.
Pros and cons of compounding beta factors: what are the risks?
What is a Sim App, and how can they help DaDT engineers produce more accurate analyses?
Case studies in Sim Apps for the automation of 2D and 3D beta factor generation
Live Sim App Demo: automated beta curve generation via an Excel VBA + StressCheck-based Sim App
Q&A
The training course content will be based on concepts from the following resources, available on ESRD's Resource Library:
Register
ESRD's Exhibit Booth
ESRD can be found at Booth 25 and will have several staff members available to chat and answer questions about our software products and DaDT solutions.
Introducing the StressCheck Clinic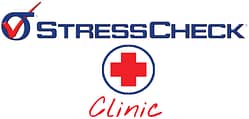 We will also be introducing the StressCheck Clinic at ASIP Conference 2019, where StressCheck users may drop by our exhibit booth (at a communicated time or on a first-come, first-served basis) to discuss any questions, issues or feature requests with a qualified ESRD representative. Stay tuned more more details on this new offering!

Loading ...
Participating ESRD Staff
Contact information for ESRD staff participating in ASIP Conference 2019 is as follows:
Mr. Gordon Lehman, PE – gordon.lehman@esrd.com
Mr. Brent Lancaster – brent.lancaster@esrd.com