ESRD to Exhibit and Present at ASIP 2022

ESRD, Inc. will be exhibiting, presenting a technical paper (on DTA of bonded repairs) and providing a 2-hour training course in person and virtually at the ASIP Conference 2022 in Phoenix, AZ from November 28-December 1, 2022.  We hope you will drop by our technical presentation, training course and/or booth to check out the latest ESRD developments!
ESRD's Training Course
A 2-hour training course titled "Best Practices for the Modeling & Analysis of Bonded Doubler Repairs" will be held Monday, November 28th from 10:00 AM – 12:00 PM local time by ESRD's Brent Lancaster.  The course description is as follows:
Current methodologies for modeling and analysis of bonded repair patch designs for application to damaged sections of aircraft wing skin can be computationally expensive and difficult to implement in practice, relying instead on accumulated practical experience to determine the effectiveness of a given repair design. These methods, although effective, require a knowledge base acquired over many years of experience making sustainment organizations vulnerable to gaps in knowledge between newer members and more seasoned experts.

This training course will outline proposed methodologies, guidelines and best practices for utilizing ESRD's StressCheck Professional finite element analysis (FEA) software to parametrically model, analyze and assess the effectiveness of composite or metallic bonded repair patch designs and variations. The effectiveness of repairs regarding static strength and damage tolerance will be addressed. In addition, strategies for efficient solution verification and hierarchic modeling approaches of 3D repair patches will be explored, and a set of representative demonstrations of technology will be provided.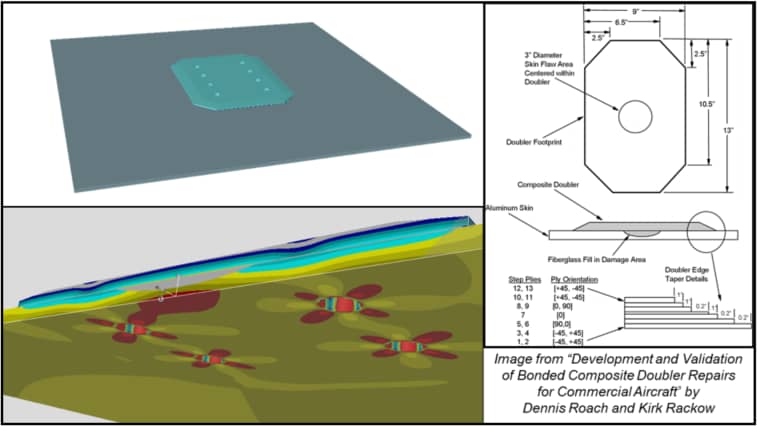 In this 2-hour training course, we will focus on the following topics:
StressCheck's FEA technology implementation enabling modeling of very thin domains, including adhesive layers with 3D-solid elements.
Best practices and guidelines for modeling and analyzing 3D bonded repair doubler variations (e.g. racetrack/rectangular, circular/elliptical, tapered, metallic, ply-by-ply, homogenized, etc.) for circular cutouts and grindouts.
Performing "what if?" logic-driven studies of a digital 3D bonded repair handbook solution via StressCheck API-powered Engineering Simulation App, in which user-defined input data is passed from Python or Excel VBA to StressCheck Professional to perform scripted "on-the-fly" model adjustments and repair-oriented computations.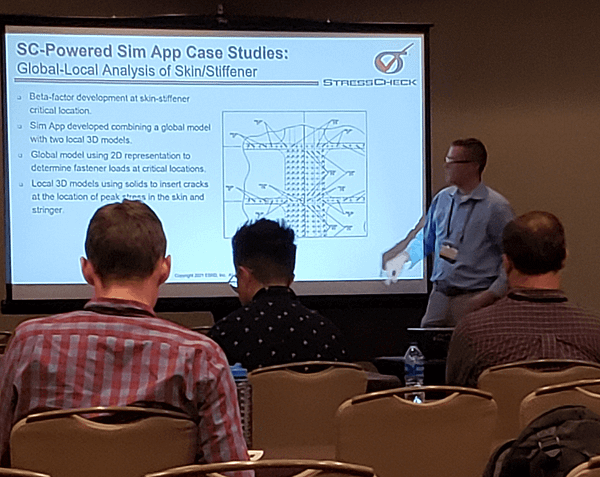 The training course content will be based on concepts from the following resources, available on ESRD's Resource Library and online documentation:
ESRD's Technical Presentation
A 30-minute technical presentation titled "DTA of Bonded Repairs on the Wing Skin of the C-130 Using Finite Elements" and authored by Mr. Brian Lockwood (ESRD), Mr. Ryan Patterson (Warner Robins ALC) and Dr. Scott Prost-Domasky (AP/ES) will be presented by Brian Lockwood on Thursday, December 1st at 3:30 PM local time.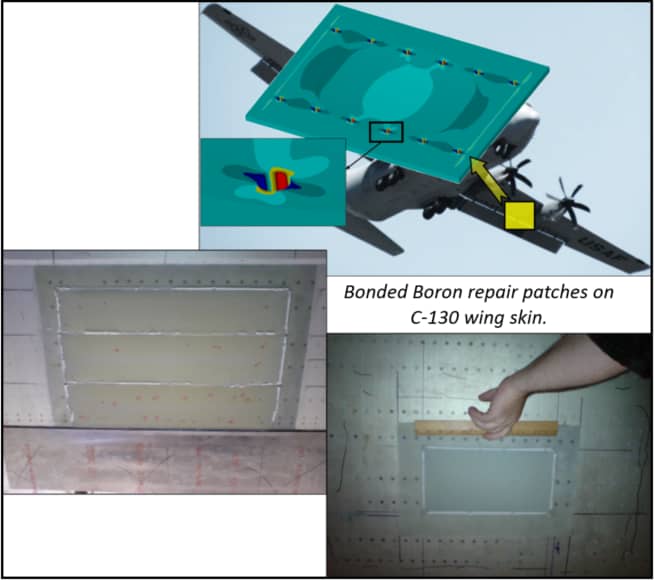 As the principal investigator on this USAF SBIR-funded project, Brian will be presenting his work so far utilizing StressCheck's finite element analysis implementation to assess the effectiveness of bonded skin repairs on the C-130 center wing. The technical presentation description is as follows:
Current methodologies for the design and application of repairs to damaged sections of aircraft wing skin can be lacking in analytical support, relying instead on accumulated practical experience to determine the effectiveness of a given patch design. These methods are, by their nature, effective, being based on observation, but inefficient, requiring a knowledge base acquired over years of experience. This can make sustainment organizations inflexible and vulnerable to gaps in knowledge between newer members and more seasoned experts. This approach is also problematic in its potential for wasted effort and material, applying repairs that may be more intensive than is required for a given situation.

These problems can all be addressed by the introduction of an accessible, robust analysis methodology cast in the form of an Engineering Simulation Application for the verification of a repair's performance qualities prior to an actual aircraft application. The finite element method is ideally suited to provide an analysis procedure for this type of problems that can be used by analysts with widely varying degrees of expertise both in numerical simulation and bonded repair application. This presentation will outline a proposed methodology for utilizing finite element analysis to assess the effectiveness of a given bonded repair.
ESRD's Exhibit Booth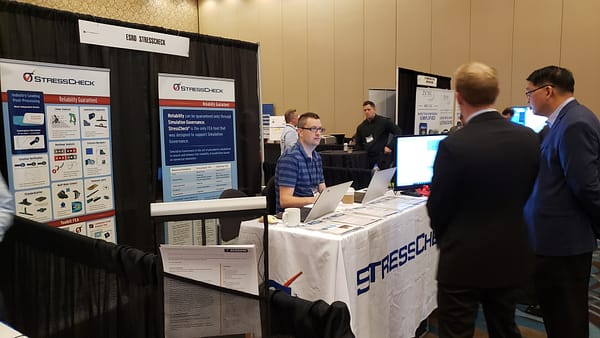 ESRD can be found at Booth 12 and will have several staff members available to chat, provide demonstrations, troubleshoot issues (StressCheck Clinic), and answer questions about our training course, our technical presentation, our software products and our composite repair solutions.
The StressCheck Clinic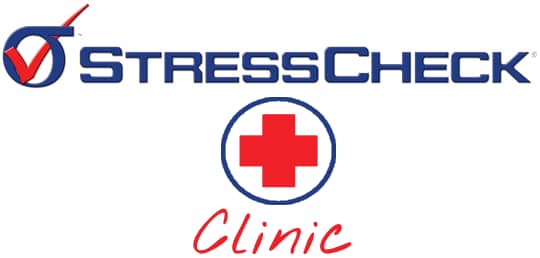 StressCheck users may drop by our booth on a first-come, first-served basis to discuss any StressCheck-related questions, issues or feature requests with us. This includes troubleshooting customer models, demonstrating StressCheck features, and providing best practices/tips on how best to optimize StressCheck's use.
Want to ensure ESRD's booth staff is well-equipped to answer your StressCheck Clinic request? Click the below button, include "StressCheck Clinic Request" in the message subject, provide a brief explanation, and we will be prepared to discuss your request at our booth. Note: Customer membership level is required.
As a courtesy to other conference participants, we request that StressCheck Clinic visits be capped at 30 minutes.
Participating ESRD Staff
Contact information for ESRD staff participating in ASIP Conference 2022 is as follows:
Mr. Brent Lancaster – brent.lancaster@esrd.com
Mr. Brian Lockwood – brian.lockwood@esrd.com