ESRD to Exhibit and Provide Training Course at AA&S 2019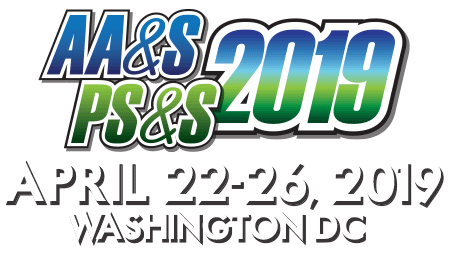 ESRD, Inc. will be exhibiting and providing a training course at the AA&S/PS&S Conference 2019 in Washington, D.C. from April 22-26, 2019.  We hope you will drop by our training course and booth to check out the latest!
Training Course
The training course titled "How Do You Verify the Accuracy of Engineering Simulations?" will be held Monday, April 22, 2019 / 3:00 PM – 5:00 PM by Mr. Gordon Lehman, PE. The description is as follows:
This Training Class will review strategies for verifying the accuracy of engineering simulation data, including best practices and common pitfalls engineers may encounter when assessing the quality of their engineering simulation results.

We will explore why is the practice of solution verification for FEA results important? And what checks must always be performed before reporting your FEA results as "accurate"?

The class will dive into the four key quality of solution checks that should be examined to confirm solution verification of detailed stress results.

This will be accomplished by examining a variety of publicly-available and industry-applicable case studies, benchmarks and industry examples, to determine the most efficient and reliable methodologies to perform solution verification.
The training course content structure will be based on our January 2019 webinar and recent S.A.F.E.R. Simulation blog article "What Are the Key Quality Checks for FEA Solution Verification?". You can watch the 38-minute recording and read the article below:
Register
Exhibit Booth
ESRD can be found at Booth 110, conveniently located near the entrance to the exhibit hall.  Feel free to stop by and discuss the training course content, S.A.F.E.R. Simulation, StressCheck Professional, CAE Handbook, StressCheck Tool Box, and What's New with ESRD!
While you're at the ESRD booth, be sure to grab one of our giveaways, including this nifty foam flyer:
Contact information for ESRD staff is as follows:
Mr. Gordon Lehman, PE – gordon.lehman@esrd.com